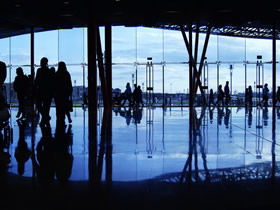 Are you a mid-level or top-level executive looking to change careers or continue a career that has been interrupted?
We find ourselves in a time of greater demand for organizational performance.  At the same time finding the career you desire often requires the "one more thing to ensure success."  Working with an effective coach and using the best tools will position you for success.
The Golden Course for Executives in Transition™ can help you win with its two powerful components:
The course modules are written specifically for executives in transition. Golden Career Strategies has cut through the mountain of information available related to job searches via books, the Web, and other sources to bring you the material most relevant to your situation. It captures the best, most current information available for executives facing mid-career transitions.
Each step of your search is supported by individual coaching from experienced professional coaches who specialize in specific aspects of career management. GCS career coaches will enhance your efforts by providing expert guidance, feedback, accountability, and support for dealing with the inevitable ups and downs of a significant life change.
Course Modules:
Other Services:
Many GCS clients wish to take advantage of additional coaching to enhance job performance and accelerate career development. If you would like more information, please visit our extended coaching services page.