Myles Golden left a legacy
Myles Golden left a legacy of connections throughout the Upstate (and Beyond)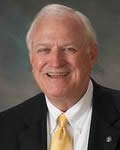 Myles Golden loved connecting people and leveraging his network to benefit others. He got to do that not only in his role as a career transition and development coach at Golden Career Strategies, but also as a long-time Rotarian, church member, and consummate networker.
Golden, who died in February 2017 at age 76, believed that people were good and really wanted to help each other, given a chance. He built a life and a career on those beliefs.
The encore career
Born in Milledgeville, Ga., in 1941, Golden's career as a coach arose from personal experience. Golden Career Strategies, the business he started and ran with his wife, Ann, was what Golden called his "encore career." His first career was at office supply company Ivan Allen, where he went from sales to the president of a subsidiary over 35 years. In 1998, when Staples acquired Ivan Allen, Golden found himself out of a job in his mid-50s.
Golden went to a nationally regarded career placement firm for help in finding his next career. Career transition assistance then was not personal. "They took an hour to wipe your tears, make you a basic resume, pat you on the back, and say, 'Good luck,'" said Deborah Hawkins, an integrative coach, and a friend and business associate of Golden.
Golden saw a better way. "Myles saw he could leverage his deep network to benefit people who were in transition," Hawkins said. "He would give people the personal service he couldn't find himself."
From his frustrations with outsourcing after his career at Ivan Allen, Golden Career Strategies was born.
'Anyone can put anything on a resume'
The first step in Golden's career coaching was to conduct assessments, something that hadn't been done for him. "Many people would come to him thinking they were all wrapped up," Hawkins said. "Their world had ended. 'I've been doing that job for 30 years; I can't do anything else.'"
The assessments reminded clients that they were good at things. It opened their eyes to possibilities. It was, Hawkins said, the foundation that Golden's success was built on.
The assessments also served to validate the resume. "Anyone can put anything on a resume," Golden would say. By doing neutral assessments, Golden could help people build resumes that were powerful and real. It also helped Golden help them. "He could reach out to his incredible network and tell his client's story and know he was telling the truth; he had the data to show it," Hawkins said.
Netweaving
Golden's greatest asset, though, was his network. He was a natural networker. "Myles loved connecting people," said Pam Wessel, business relations director at Greenville Health System who coached and did business development at Golden Career Strategies for eight years. "He made connections between people even when there was no direct benefit to him."
It was a practice Golden called "netweaving" — making connections between others, as opposed to "networking" for himself. The payoff was personal. "The most gratifying thing in his life was what he often referred to as the 'emotional dividends' he earned through helping others," remembered Golden's son, Greg, in his father's eulogy.
"Myles was masterful at connections," Hawkins said, "and he was always working behind the scenes to help others, especially his clients."
Leave no stone unturned
Golden's program to aid people in career transition was built around networking. After assessments to gain insight and boost confidence, the clients went through intensive, personal modules that involved coaching in resume writing, interviewing skills, and, of course, mastering networking.
"Myles had different ideas about how to do these things," Hawkins said. "He didn't see a resume as a list of accomplishments — it had to tell a compelling story."
In the end, though, networking was key. "Myles saw our role as supplementing our client's networking," Wessel said. "Myles believed that many clients had let their networks wither over the course of a long career. We gave them the benefit of our network while helping them rebuild their own."
Golden believed networking was something anyone could do, and it was never too late to start. "Start small, he would say," Wessel said. "Talk to people, get to know their stories. Above all, never let the network down."
Golden lived that rule. "We would go to a networking event nearly every night of the week," Wessel remembered. "There were so many, I had to make a spreadsheet to keep up. Eventually, I said, 'We have to publish this for people."
Together, they did, and ConnectGreenville.com was born, another legacy Golden leaves behind that will continue, under Phil Yanov's leadership, to aid others in their quests to connect. "It was a great thing that Myles and Pam did, and I'm happy to continue it because I think it helps people," Yanov said.
Golden's work as a coach and his humanitarian service touched thousands of lives, in Greenville and around the world. "He was a Greenville icon who left an amazing legacy," Wessel said. "He was one of my favorite people."
Originally published in the Upstate Business Journal, March 16, 2017
For the complete article visit: https://upstatebusinessjournal.com/legacy/the-net-weaver/
---
Passing the Torch
Steve Olson
Golden Career Strategies, Second Owner
In September 2020, Steve entrusted me (Stacey Bevill, PCC) to carry Golden Career Strategies forward. Steve continues to serve as a valued advisor and a treasured friend.
Steve Olson has broad technical and organizational management experience with real-world manufacturing, sales, and engineering experience.  He has managed diverse teams in strategic planning, team building, and conflict resolution to achieve organizational and individual success.  His career includes the development of new products and technologies for Fortune 100 firms, and he has held executive positions in McKechine Plastic Components and Chicago Miniature Lighting. His career has created a network of resources that is local, national, and global. Steve is an accomplished coach with a servant/leader methodology designed to support you throughout your transition.  With a career spanning four decades across North America with responsibilities in Central America and Asia, Steve applies interpersonal skills augmented by his business and life experience to assist you in arriving at your unique objectives and goals.
Steve has a B.A. from Metropolitan State University and a MA.TH from St. Leo University and is also an ordained Deacon in the Catholic Church. He and his family have lived in Simpsonville, SC, for over 20 years.
---
Beloved Friend, Mentor and Coach
With a sad heart, I share that Gene Gallivan passed on Thursday, April 21, 2022. Gene and I first met in 2013, and over the years, he played many roles in my life. Gene was a client, coach, mentor, collaborator, and friend. He joined forces with Myles Golden in the early years and after Gene retired from his company, Leadership Center East, he became a collaborator with GCS for the second time in 2020. It was an honor and a blessing each time we interacted. Gene had a kind heart, a quick smile, fun/joyful energy, and deep knowledge and wisdom.
After finally determining to follow my bliss in 2016, I hoped that he would mentor me. When I asked him, he smiled, thought about it, then said, "Well, maybe. But first, you must take the Harrison Assessment to confirm you can be a great coach." I remember a spark of anxiety at the thought of not being a great coach, but I smiled and agreed. It was a brilliant requirement. For Gene, it helped confirm that the time he spent mentoring me would be a good investment, and for me, it eliminated having imposter syndrome as a coach.
The Harrison Assessment and Gene's debrief provided me with many insights on my journey to become a PCC (Professional Credentialed Coach). Less than one week before Gene passed, I received credentialing as a Harrison Assessment provider and coach for individuals and organizations. I didn't have the chance to tell him, but I am confident he knows and is cheering me on. He is greatly missed. I find peace in knowing that he lives on through the many people he coached and mentored. "Rest in peace," doesn't seem fitting for Gene. I imagine movement, mischief and laughter. Thank you, Gene. Gene's obituary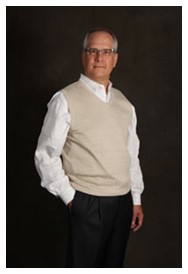 Gene Gallivan
Personal Leadership, Team, and Career Coach/Consultant
From 1997 to 2019, Gene was owner and lead consultant/coach at Leadership Center East. For close to two decades, Leadership Center East provided companies throughout the Southeast with organizational consulting, team building, and career development experiences across institutional, non-profit, academic, industrial, and corporate sectors. Today, Gene works independently with select clients under the banner of Golden Career Strategies. "I see my role as an objective partner focused on assisting my clients as they work through issues that often involve a complex mix of tactical, strategic, and relational components." Armed with extensive Human Resource and executive development experience in both the public and private sectors, Gene's approach reflects more than 40 years in the field of personal and organizational development. Gene's expertise includes executive/individual coaching, emotional intelligence, leadership and team development, personal vitality, human resources strategy, and managerial effectiveness.
Gene's career experience includes successful design and implementation of numerous large-scale change efforts within the Fortune 200. He utilizes an intuitive approach and goal orientation, focused upon helping his clients create value and improved results in their personal lives, organizational dynamics, and individual careers.
Gene is an undergraduate of Hampden-Sydney College and holds an MS in Industrial Sociology from Virginia Commonwealth University. He is a graduate of the Coach Training Institute located in San Rafael, California, held the credential "Professional Certified Coach" with the International Coach Federation for many years, and maintains status as a certified instructor within various management training circles. Gene is a past member of the Executive Education Advisory Board of the University of North Carolina at Chapel Hill, and the Coach Advisory Board of the Cole's College of Business at Kennesaw State University. He is a lead member of the Managerial Coaching Certificate faculty of the KSU Coles College of Business and served on the EMBA Coaching Staff of Georgia State University.