We are Golden℠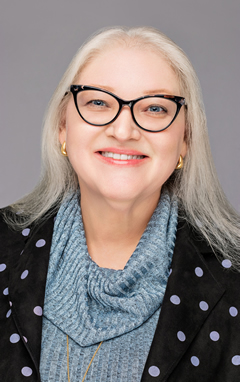 Stacey Bevill, PCC, BCC, MPM®
President, Professional Coach & Consultant
Stacey has over 22 years of business and marketing experience and has certifications in coaching, entrepreneurship, and project management, resiliency, communication and more. Bevill is passionate about helping organizations improve communication, employee engagement and motivation, and mental fitness. She also strongly supports individuals in transition and those interested in personal leadership and vision, resiliency, and wellness.
Stacey is a credentialed Professional Certified Coach (PCC) by the International Coach Federation (ICF), a Board Certified Coach from the Center for Credentialing and Education (CCE), and is certified by the internationally acclaimed Newfield Network Coaching Institute. Additional training includes Positive Intelligence (by founder Shirzad Chamine, 2nd cohort), Conversational Intelligence Enhanced Practitioner (by founder Judith Glaser), Inspired Leadership from Case Western Reserve University, and Coaching for Managers from the University of California, Davis. Stacey is also a HeartMath® Certified Coach, Trainer, and Stress & Well-Being Assessment Provider. She is a Flow Energy Balance Indicator (FEBI® ) Assessment Certified Coach (Leadership Patterns) and a Strong Interest Inventory® and MBTI® Certified Practitioner. She is also a credentialed Harrison Assessments® provider for both individuals and organizations.
She has received "value-added" training for her manufacturing clients: Certified Local Change Agent (credentialed by APMG), Certified Master Project Manager,® Lean Six Sigma Black Belt training/exam, ISO 9001:2015 Standard & Internal/Supplier Auditor, IATF 16949: 2016 – Understanding Standard and Auditing, Stacey is a graduate of Leadership South Carolina, Leadership Spartanburg, The Women's Campaign School at Yale, The Spartanburg County Foundation's Grass Roots Leadership Development Institute, and Furman Connections: Women Leaders of the Upstate. She is an active volunteer with One to One: Women Coaching Women as a coach lead and volunteer coach and serves as one of four volunteer coaches in South Carolina for Stand Beside Them, and provides coaching worldwide for Non-Profit Executive Directors through CoachAid. She is a contributing author for the South Carolina Manufacturing Association and received the Rotary International District Service Above Self award in 2007.  Stacey serves on the Board of Trustees for the University Center of Greenville. Stacey is a member of Women In Manufacturing (WiM),  SME, National Career Development Association (NCDA) and the SC Association for Talent Development (ATD). Stacey is available for speaking engagements and panel discussions.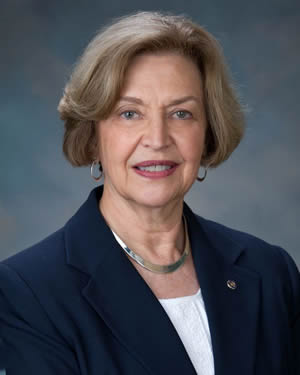 Ann Golden
Certified Career Assessments Consultant
Ann provides assessment interpretation and review of career and leadership assessments offered in The Golden Course for Career Transition. She holds an AB degree in Sociology from Georgia Southern University, with a minor in Psychology. Ann brings a management background from 15 years as a claims adjudicator and personnel manager in a state agency, nine years of retail ownership and management, additional vocational counseling and placement experience, and in-office administration. She is also a certified Associate Public Manager. She has completed courses in Coaching, Time Management, Supervisory Skills, Creating Safe Work Environments, Team Building and Facilitating, Change Management, Customer Service, and other personnel management techniques.
Ann is a charter member of The Rotary Club of the Reedy River Greenville, served as president in 2009-2010, and has served as chair of the club's Reedy River Duck Derby sponsorship committee for ten years. She also serves the club as its program chair.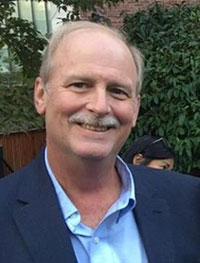 Scott Wheeler
Senior Consultant: Human Resources and Operations
Scott provides services in Organizational Design, Human Resources support, and Career Management to small and medium-sized businesses and individuals.
He is a resourceful change agent with solid business integration skills. He has functioned as a business partner, career, and internal consultant to senior-level corporate and divisional management for over a decade.
Scott started his business following a stop at CIRCOR Instrumentation Technology, where he assisted in a total senior management reorganization in less than eighteen months.
Previously, he used his organizational design skills at JHM Hotels, a regional franchise hotel company. He established and developed all aspects of the Human Resources department over nine years during rapid growth from $30M to $110M.
Before working in Human Resources, Scott worked as a General Manager in Marriott International's Contract Food Service Division. He was known for his record of reviving struggling business units and opening new ones.
He has been involved in both national and local volunteer organizations, having served on the HR Committee of the American Hotel & Lodging Association, the Board of Directors of the Greenville Society of Human Resource Managers, and the Advisory Board for the Greenville Technical College Culinary Arts program.
Scott earned his Master of Business Administration in Human Resources / Organizational Behavior & Design degree from the University of New Mexico – Anderson School of Business and holds a Bachelor of Science degree in Industrial Administration – Management from Iowa State University. He is a graduate of Leadership Greenville and a Certified Hospitality Trainer and Serv-Safe Instructor
Scott brings the following expertise to Golden Career Strategies:
| | |
| --- | --- |
| Organizational Consulting | Individual Consulting |
| • Acquisition Due Diligence (M & A) | • Resume Development |
| • Employee Relations and Retention Plans | • Self Marketing |
| • Policy Development and Implementation | • Interviewing |
| • Organizational Leadership Development | • Networking |
| • Training and Development | • Job Search Communications |
| • Compensation / Incentive Plans | • Negotiating |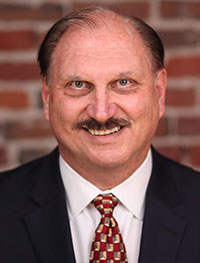 Kenneth Buchanan
Executive Advisor
Ken Buchanan has been an international business leader living and working in the United States, Europe, and Asia for the last 40 years. He has focused on building global teams, organizations, and services in high growth, technology centric, and multi-cultural environments. Successful leadership positions in Technology, Sales and Customer Success in such companies as British Petroleum and Sun Microsystems has laid a foundation translating to an inclusive approach, proven successful in large and small firms alike.
Ken has transitioned from his full-time duties as a sales and consulting leader, focusing now on using his expertise in business process improvement and management – helping Clients leverage the power of driving teamwork within their organizations. "I believe that true customer success is a result of aligned actions in a firm, leveraging the sales, operations and customer success roles – "putting all the wood behind one arrowhead" is a good description for achieving organizational alignment. "I also believe passionately that the vast majority of staff are looking to do a great job and be successful, and that the top role of management is to ensure that kind of success."
Learning continues and after earning a Bachelor of Science from The Pennsylvania State University and a Master of Science from the University of Toledo, extensive post-graduate management development education has followed. He has experience in global business services with responsibility for substantial P&Ls in the technology, energy, and consulting space serving industries as varied as technology, finance, energy, manufacturing, telecommunications, and transportation globally.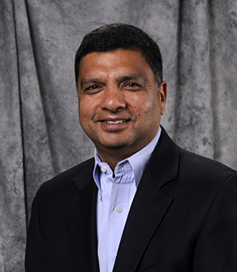 Vinay Kumar, PCC
Executive & Leadership Coach, Author, and Speaker
Vinay Kumar has a strong track record of helping senior leaders take their effectiveness to the next level. As a former business leader himself, Vinay's unique combination of in-depth business acumen, senior leadership experience, and focus on leadership development creates a strong proposition for clients who value his ability to understand their business context and challenges. A senior executive client recently summed it up: "Vinay has made me a better leader by helping me deepen my understanding of myself and translate that understanding into more effective relationships with others." Having worked with over 1,000 leaders, either through executive coaching or group learning programs, both in the US and overseas, Vinay has experience working with leaders in critical areas to help them succeed.
Vinay is the co-author, with Chalmers Brothers, of the book "Language and the Pursuit of Leadership Excellence: How Extraordinary Leaders Build Relationships, Shape Culture and Drive Breakthrough Result" and the author of "Customers, Love 'Em or Lose 'Em: 57 Ways to Love Your Customers." Vinay serves as an Adjunct Faculty member at George Washington University's Leadership Coaching program. He serves as an Executive Coach in American University's Key Executive Leadership Program.
Before transitioning into leadership development in 2008, Vinay's experience included co-leading a family business where he held profit and loss responsibility, grew revenue 28-fold, doubled the profitability rate, and dramatically increased client and staff loyalty and retention. He also worked in the Fortune 50 and public sectors.
Vinay holds a degree in Chemical Engineering and a Leadership Coaching Certification from Georgetown University. Vinay is multilingual (English, Hindi, and Urdu) and grew up in a multicultural family. He lives in Great Falls, VA, with his wife. In their spare time, they travel internationally, trek in the Himalayas, practice yoga. They also enjoy running, reading, and leading medical missions overseas.
Leigh Holcomb, PhD, ELI-MP
Consultant and Coach
Dr. Leigh Holcomb has a unique perspective having been on both sides of the interview table and is passionate about helping others find their dream job and career path. Dr. Leigh uses her Academic and Pharma Industry experience to support mid-career professionals in Pharma & Biotech as they transition successfully to their next job opportunity or promotion.
Trained as a Neuroscientist, raising awareness of ADHD in girls and women as well an underrecognized math learning disability called Dyscalculia are part of her current educational efforts. She is a contributing author of "She is an Overcomer" and "Being Me," two best-selling books. As an advocate for the advancement of Women in Science, she has been a speaker and workshop facilitator at the Life Science Women's Conference, a Founding Member of the Life Science Women's Network.
Dr. Leigh's community service includes joining the Board of Directors for RIZE Prevention, which focuses on school-age drug prevention and intervention. Previously, she has helped establish a faith-based ministry to provide respite care for individuals with Alzheimer's disease and led a ministry for single moms.
She is based near Greenville, SC sharing a multi-generational household with her joy-filled mom and her creative daughter who is a future animator.
Dr. Leigh advises all to "Take care of your brain because it's the only one you've got!"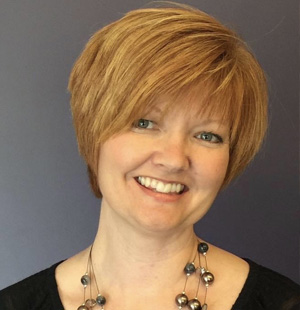 Amanda Shevette, MBA, BCC, PCC
Credentialed Coach
Amanda Shevette is a business coach and consultant with twenty years of leadership experience in the private, public, and not-for-profit sectors.  She began her career as the youngest and first female manager at a construction company, and later made the move to a Fortune 500 company where she led human resources and served as an examiner in the operational excellence program, responsible for driving continuous improvement across the organization.  Born with a heart for service, she served as a North Carolina County Commissioner while working full time, becoming the youngest woman elected to county government in the state.  During her tenure as a commissioner, she led the establishment of the region's first business and technology center.
As a seasoned human development professional with expertise in building high-performance work cultures, she is dedicated to equipping and empowering people to live a life of abundance at work and at home.  As a Certified Facilitator of Myers-Brigg, SDI, and FIRO-B, she leads team-building workshops and retreats in addition to coaching business owners, leadership executives, and high potential individual contributors.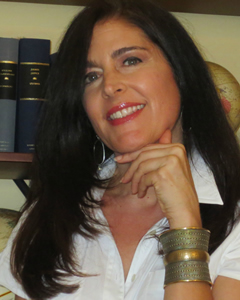 Cynthia Radford
Senior Consultant and Coach
Cynthia's worked around the world with leaders from more than 40 countries and a wide variety of organizations like Netflix, BMW, Blue Cross Blue Shield, Fossil, MetLife China, Aegon Asia, NASA, and Red Bull to discover new perspectives, create impact and lead with purpose. She specializes in engaging diverse people across geographies, functions, and generations to accomplish important work.
Prior to becoming a Leadership Consultant and Coach, Cynthia worked in Organization Development, Instructional Design, and Management Training roles at Arthur Andersen, Walgreens, and Unisys. She also taught on the adjunct faculty at Furman University where her subjects included Global Leadership, Leading Change, Creativity, and Building Effective Teams.
Cynthia's especially passionate about helping women thrive while making a sustainable, positive difference in the world. She's certified in the research-based "Amazing Career Coaching" by Senior Forbes Career Columnist/Best-Selling Author Kathy Caprino that equips women to step into their power and embrace their authentic and inspired leadership style.
A Deloitte study suggests companies with an inclusive culture are six times more likely to be innovative. Cynthia helps women dig deep, discover their right work, and illuminate the world with it.
She's deeply experienced with developing leaders and cultivating team cohesion and connection – especially diverse teams – via coaching, workshops, and retreats. A Master HBDI Thinking Styles facilitator (used by 97% of Fortune 100 companies), Seasoned Executive Coach, Leadership Consultant, and Certified Nature Retreat Leader, clients, and colleagues describe Cynthia as passionate, knowledgeable, and a "breath of fresh air." Her educational background includes an MS in Instructional Design and a BS in Nutrition from Purdue University.
Cynthia's honored to serve on the Board of Directors of Together Woman Rise, the largest global giving circle dedicated to equality and well-being for women and girls around the world, headquartered in Greenville, SC. She's lived in aptly named Traveler's Rest, SC for more than 25 years between working and adventuring in off-the-beaten-path places around the globe – including a successful Kilimanjaro summit bid to celebrate her 50th.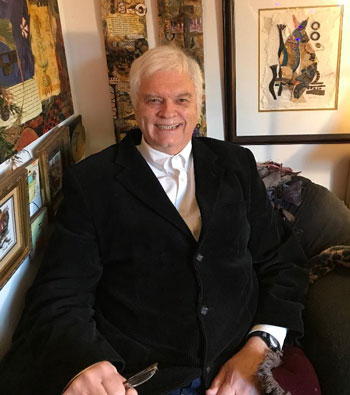 Bob Prock
Professional Resume Writer
From 1988 to the present, Bob has been the owner/professional resume writer at A "Preferred" Career & Resume Service in Greenville, South Carolina (expertresume.com & expertexecutiveresume.com) serving 32,000+ clients locally and nationally as of 2021. Prior to opening his own business in Greenville, Bob worked for Professional Resume Service and Career Improvement Group in Seattle, Washington.
Bob is an expert at designing "interview & job-winning" resumes for individuals from all fields. He prepares a wide range of job search documents for an effective job search, including resumes (Word, Text & PDF formats), cover letters, follow-up letters, thank-you letters, recruiter letters, salary histories, and reference lists. He uploads client resumes to Indeed.Com and creates all profile information for uploading to LinkedIn.com.
Bob's accolades include: A "Preferred" Career & Resume Service was named "Best of the Upstate" regionally by readers of The Greenville News (local city/regional newspaper) for eight (8) consecutive years; winner of a National Resume Writing Contest at the Professional Association of Resume Writers and Career Coaches annual convention in Colorado Springs, Colorado; author of numerous "Resume/Career-Related Articles" for magazines, newspapers, and Internet sites; Community and College Speaker/Workshop Facilitator (Expert on Resume Writing); Guest Television Expert on "Resume Writing" for local NBC Television Affiliate (WYFF-TV, Greenville, South Carolina); and former "Radio Talk Show Host" for "Career Talk" weekly radio show (WORD-AM).
Bob's educational background includes a Bachelor of Science Degree in Recreation from California State University at Northridge with two years of Graduate Studies in Creative Writing/Playwriting at the University of Georgia. He is also a CEIP (Certified Employment Interview Professional).
Richard Eppel
Senior Consultant and Coach
Richard Eppel has been a business leader in the high-tech industry for over 35 years. Specializing in corporate turnarounds, he has brought his high energy, results-oriented approach, and powerful analytical, strategic, and communications skills to bear on a wide range of organizations.  His consistent focus is on developing team-based, strategically oriented organizations capable of effectively responding to a rapidly changing marketplace. Leveraging his experience as a turnaround CEO, Richard partners with CEOs and their teams to unlock the enterprise value obscured by organizational misalignment and dysfunctional conversations.
Richard helps clients dramatically improve their innovation and execution excellence throughout their organization. He takes a systems approach and focuses on aligning vision, strategy, operational processes, and culture to align the culture to achieve the desired results. Richard firmly believes that culture, how people think and act, is the key performance diver. Ultimately, these shifts result in significant improvements in all the key processes driving value creation.
Richard received a B.S. in Mechanical Engineering at Stevens Institute of Technology. In addition to his consulting practice, Richard is a licensed M&A professional. Before becoming a turnaround CEO, Richard led a 550 person computer development division within a Fortune 75 company. Richard has taken advanced courses in organizational transformation and process re-engineering as well as pursuing continuing education through industry seminars, management, and leadership courses. Richard has held board seats with privately held companies, the American Electronics Association, and the San Diego World Trade Center.
"I care about making a difference in the health and well-being of companies and their people. I care about making a significant impact on organizational and individual performance by improving how people cooperate, collaborate, and coordinate action together. I am committed to developing organizational cultures, capable of producing extraordinary results. In the process of helping CEOs and their organizations significantly increase their company value, I am also committed to growing their people."